Leave DDoS attacks in the past and focus on your business
Extreme DDoS Protection That Stops Attacks
Fast Mitigation of Attacks To Get You Back Online
Instant DDoS Protection That Stops Attacks Quickly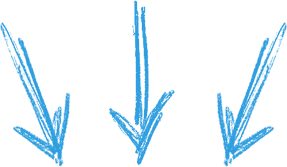 Stop DDoS Attacks From Taking Down Your Website
Get industry leading DDoS protection and emergency mitigation of even the most complex attacks
Targeted DDoS Protection

Emergency DDoS protection to stop complex attacks against your website.

Protection for Ecommerce Sites

Every minute your site is offline, you lose money. We can get you back online.

Strategic Defense Against DDoS

Our DDoS mitigation systems are able to intelligently filter bad traffic away from your site.

Fast Response to DDoS Attacks

We respond quickly to threats against your website and get you back online in record time.
Secure Protection of Your Website

Complex Layer 7 DDoS attacks don't stand a chance against our mitigation techniques.

DDoS Protection That Scales Automatically

Our intelligent DDoS defense systems scale up in response to DDoS attacks.

Stop DDoS Attacks Quickly

Instant DDoS protection that doesn't require you to move your site.

The Power of the Cloud

Extreme DDoS protection against all types of DDoS attacks.
The Best DDoS Protection Available...
Industry Leading DDoS Protection That Keeps Your Website Online
Make DDoS attacks the thing of the past. If your website is the lifeline to your business, you need a solution. It's time to put a stop to distributed denial of service.
No Contracts
No Hardware Investment
24x7x365 Support
Prevent Future Attacks
Intelligent Proxy Protection
Fast, Simple Setup
Mission Critical DDoS Protection Engineered And Designed To Be The Best
Whether you want the scalability of a cloud server, or the power of bare metal, we got you covered. We deliver scalable, flexible, cost effective services that are engineered with total reliability in mind.
DDoS Protection That Intelligently Filters Away Bad Traffic Without Affecting Your Customers
Complex DDoS attacks are no match for our robust DDoS mitigation software and trained DDoS specialists. We have the insight, knowledge, and infrastructure to make sure your site stays online.
We Handle Keeping Your Website Online, So You Can Focus On Your Business
DDoS attacks can be a frustrating ordeal. One attack can lead to loss revenue, critical downtime, and extra costs. Don't lose sleep over downtime. If DDoS is affecting your business, get in touch with us today, so you can get back to business.
I will always go to this company for my hosting needs, and without a doubt recommend them to anybody. John Laurenburg, Customer
Entrepreneurs & Online Business Leaders Trust Us
Protection From All Types of DDoS Attacks
Get peace of mind and confidence that your business is safe…
Serious Protection:
500 GBPS+ DDoS Protection
Multiple DDoS Mitgations
Layer 3 & 4 Protection
GRE/Local DDoS Protection
Layer 7 Protection
Global CDN
Simple To Get Started:
No Contracts
Instant Protection
No Hardware / Software
Keep Your Hosting
24x7x365 Support
Get Peace of Mind:
Fast, Easy Deployment
Affordable DDoS Protection
Price Match Guarantee
Pay Monthly, Cancel Anytime
Prevent Future Attacks
Get Peace of Mind With Industry Leading Protection
Fast Deployment and Rock Solid Protection
Uptime is critical to businesses, small and large. DDoS attack protection can mitigate the affects of denial of service and get your website back online quickly.
Affordable DDoS Protection Services
Avoid costly overhead and equipment costs by using our infrastructure and network to mitigate attacks against your website. Our Price Match Guarantee means you get the absolute best price.
World-class DDoS Mitigation & Security
Our DDoS Protection Service offers a complete defense against all types of DDoS threats, including network-based attacks, like SYN or UDP floods, and application attacks that attempt to overwhelm server resources.
Frequently Asked Questions & Answers
Do I need to switch my hosting provider?

You do not need to change your hosting to benefit from our DDoS protection services. We can safely and effectively protect your website without any changes to your hosting.

How long does it take to stop a DDoS attack on my website?

All it takes is a simple DNS change and we are able to absorb attack traffic directed at your website, filter out the bad stuff, and send your real visitors back to your site. Once your DNS propagates, you'll be up and running.

What level of protection do you provide against attacks?

We can mitigate and defend against all level of DDoS attacks, from Layer 3/4 to complex Layer 7 attacks. Our DDoS protection service provides businesses with continuous monitoring, and intelligent filtering of bad traffic designed to bring down your website.

What is the Price Match Guarantee?

In an apples-to-apples comparison, you'll find the value we offer beats the competition. But if you find a publicly advertised price from a competitor for identical products and services, we'll match it. Because helping you build the right solution to help your business succeed is why we're here.